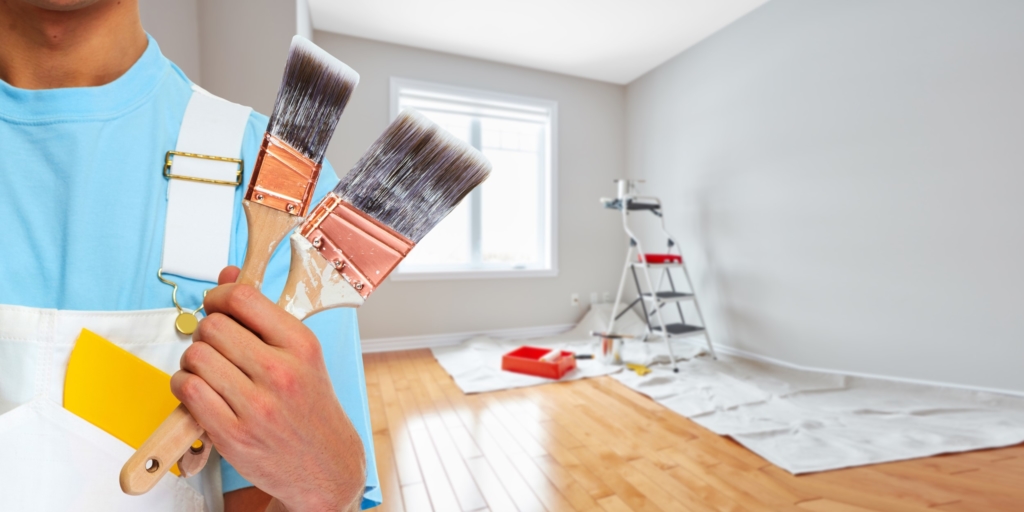 5 Things To Improve Your Home Value
It's the new year in the Philadelphia area, which means snow is falling, temperatures are plunging, and your schedule has freed up after a busy holiday season. Perhaps now you're able to do some much needed sprucing up around your home before listing it on the market this spring. Take advantage of the ample winter free time and do some of these things around your house that will improve its selling value.  
Paint
This is a classic home improvement, and it's easy to see why. Painting is simple, cost-effective, and makes for a relaxing way to spend those lazy snow days! Freshly painted rooms look clean and modern, adding to a home's value. That being said, choose your colors carefully. Darker colors make a room seem smaller, so it's best to avoid using them in rooms with little natural light, while neutral colors such as lighter grays can make a room look bigger. Neutrals also appeal to more potential buyers than darker or bolder colors.  
Upgrade the Kitchen
The kitchen is arguably where the most time is spent in family homes, so it makes sense that a remodeled, renovated, or even merely updated kitchen will instantly add to your home's value. Full renovations aren't necessary. A new appliance, fixture or countertop will rejuvenate the space and make your kitchen more desirable.  
Upgrade the Bathroom
The bathroom is an essential part of our homes and as such, one of the most important rooms to improve. A clean, modern bathroom does wonders to a home's value. Tiles have become quite popular in recent years, so consider replacing the old shower drywall with new, gleaming tiling. Even simple upgrades such as new fixtures and lights will help maintain a refreshing, modern look.  
Make it Energy Efficient
Is your living room chilly during the winter? Is your heating bill much higher than it used to be? What about the electricity bill? Do you have burnt out bulbs? These are all signs that you may need to improve your home's energy efficiency. New windows help keep heat in and drafts out, reducing your heating expenses and keeping you warm for less. Newer bulbs use less electricity and are often brighter, giving you the benefit of both light and savings. Energy efficient appliances may also help reduce your water bill. All these improvements are desirable for buyers, as they would rather inherit a home which won't break the bank on bills.  
Increase your Curb Appeal
Before any prospective buyer tours your home, they first see it from the street. How does it look? Is the door freshly painted or has it seen better days? What about the mailbox? Is the lawn well-maintained or are there dry patches? Are your window shades, shutters and gutters sturdy and pretty? Looking after your home's facade and front yard will increase its curb appeal and give buyers a positive first impression.   
Follow these steps in the new year, and you'll have made your home that much more attractive to potential buyers.  
Just because it's a seller's market doesn't mean that you should try selling your home on your own. Look to Albright Real Estate to help you. Matt Albright quickly became Montgomery, Philadelphia, and Bucks Counties' premiere real estate agent over the last decade and is ready to assist you. To get more information on selling your home in Bucks and Montgomery Counties, reach out to Matt at 215.953.8800 (p), 267-246-5406 (c), or matt@albrightrealestate.com for more information.