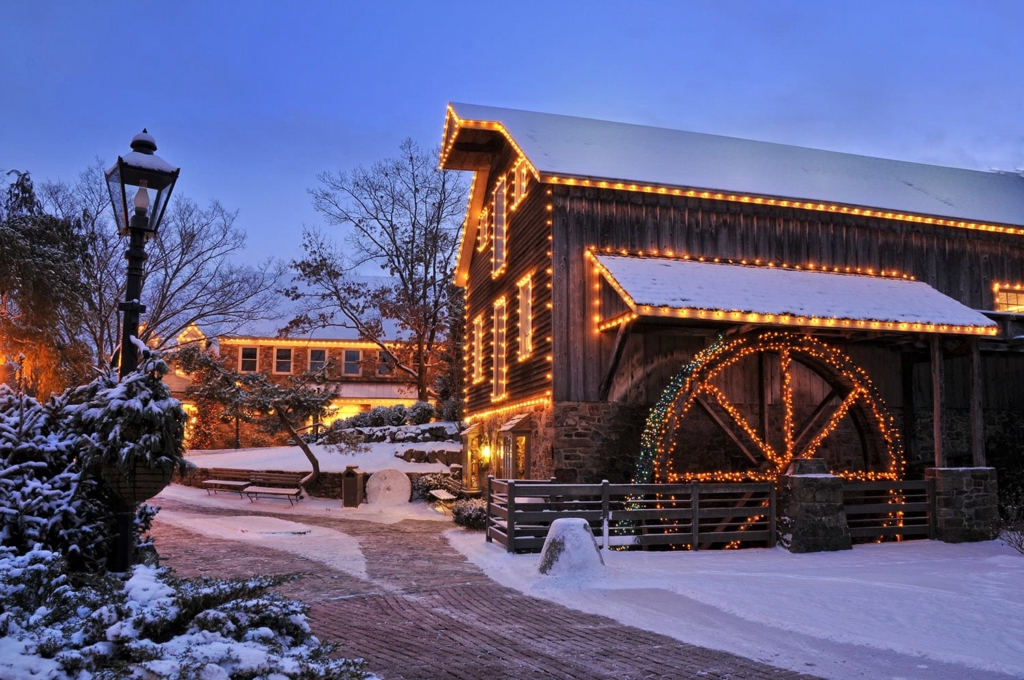 There's nothing quite like the holiday season in the Philadelphia area. When the air gets cold, the streets and alleyways of Philly light up like Christmas trees. The suburbs boom with holiday events that bring a true feeling of joy and excitement to the community. Here's a list of iconic holiday attractions you won't find anywhere else in the whole world. 
The Christmas Village sounds like something out of a Hallmark movie, and it really is. Imagine a cluster of tiny wooden shops and vendors plopped right in the heart of the city, complete with plenty of places to grab a sweet treat or a hot chocolate. This isn't just the ultimate first date spot. It is an authentic German Christmas market, where you can find the perfect gift for someone you love or pick out some ornaments and trinkets that you'll keep for years to come. You'll smell all the scents of a European Christmas: hot waffles, gingerbread, bratwurst and mulled wine. 
The Village isn't the only reason to visit Center City during the holidays. Macy's shows its iconic light show every year, and the Rothman Orthopedics Ice Rink pops up for some fun ice skating under the city lights. And let's not forget about the inclusive Philadelphia Holiday Parade that celebrates all of the holidays that keep Philadelphian hearts oh-so-warm in the winter. 
Center City can't have all of the fun, though. Imagine a world where you can enjoy all of the holiday beauty without ever leaving your car's heated seats. That's Bucks County's Shadybrook Light Show, which you can drive right through. Of course, you might want to get out of your car to sit by the firepits with some s'mores and hot chocolate. You'll also have the option of ridning a hayride through the light show. And don't miss out on the charming little store that sells every holiday gift and decoration you can imagine.  
While we're talking about Bucks County, we can't forget to mention Peddler's Village. Let's be honest, Peddler's Village is one of Pennsylvania's most family-friendly, beautiful and fun spots to hang out 365 days a year. But during the winter holidays, it's even more special, with its colorful lights, Gingerbread House Competition and Santa Parade. 
In Montgomery County, there's the picturesque Christmas Lights Tour and the Holiday Street Fest, which features everything from crafts to jewelry and delicious baked goods. Trust us, you will feel like a kid again when you spend the holidays in the Philadelphia area. 
Just because it's a seller's market doesn't mean that you should try selling your home on your own. Look to Albright Real Estate to help you. Matt Albright quickly became Montgomery, Philadelphia, and Bucks Counties' premiere real estate agents over the last decade and is ready to assist you. To get more information on selling your home in Bucks and Montgomery Counties, reach out to Matt at 215.953.8800 (p), 267-246-5406 (c), or matt@albrightrealestate.com for more information.