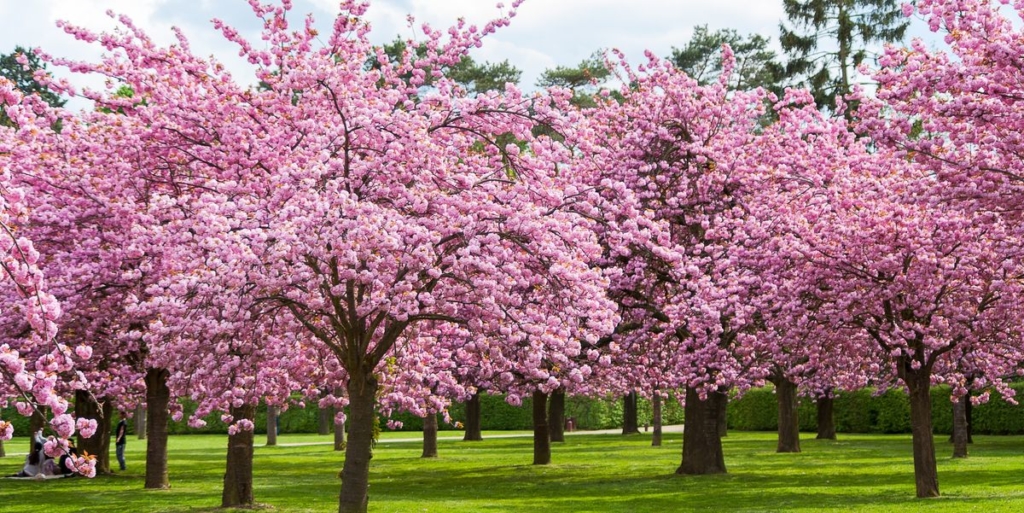 Spring is Coming! Here Are Some Events in Bucks, Montgomery, and Philadelphia Counties
Spring is here and it's time to get back out there. More outdoor events are on their way, whether you are in the city, Bucks county, or Montgomery county, check out what's coming your way: 
Bucks County
Strawberry Month at Peddler's Village 
May 1-31st 
 Peddler's Village kicks off its spring season with some berry sweet traditions. Pre- covid this was known as the Annual Strawberry Festival. With a few adjustments this is now a month-long tribute to the delightful red berry. Stop by for a stroll or do some shopping. The weekends will be filled not only with live entertainment but also with strawberry treats.  
Spring Food Truck Festival at Historic Bolton Mansion 
May 8th   11am-4pm 
Kick off the spring with the first food truck festival of the season!  Whether you prefer the sweets or the savory this festival has a little something for everyone. Perhaps you are craving some funnel cake or maybe even some delicious pizza.  This food truck festival has a little bit of something for everyone. Do a little shopping while sipping on a craft beer! For a full list of vendors check out the site. 
Montgomery County
Annual Colonial Mayfair at Pottsgrove Manor
May 1st    11am-5pm 
  Take a trip back into the past and learn all about life in the 18th century. A fun and enjoyable time for the whole family. From games, live performances to take-home crafts for the kids, this is an event you don't want to miss.  
Perkiomen Valley Art and Food Truck Festival at Perkiomen Valley High School
June 1st    12pm-4pm 
 The 4th Annual Art and Food Truck Festival will be returning with artists, food trucks, live music, and local vendors.  Fun for the whole family! This event will even feature a Kid Zone which includes face painting, best food truck voting, and more. Representatives from area colleges will be also be showcasing their art programs. Eat, admire, and enjoy! 
Philadelphia County
Dates: June 5th- 13th  
2021 will be the first year the Philadelphia flower show will be held outdoors.  Bring the family along and enjoy seeing these beautiful floral displays in person. Don't forget to plan ahead and purchase your tickets online.   
Cherry Blossoms at Shofuso Japanese Cultural Center in Fairmount Park 
Dates:  March 20th – December  Wednesday- Sunday 11am-5p, (peak bloom expected in early April) 
Experience the very essence of spring in bloom. Even though the Annual Cherry Blossom festival will be virtual for 2021, we are pleased to announce that with some safety guidelines you can still admire this beauty in person. Learn about Japanese culture and explore the beautiful garden and all the cherry blossoms have to offer. Plan out your floral experience and book your tickets online today. 
There is so much to do this spring season. Whether you are looking to list or make the move to the burbs or city living, reach out to Albright Real Estate and let us help you make the move that is right for you.  The time to start is now. If you are planning a move, start checking out all of your options. Whether it's Bucks, Montgomery, or Philadelphia Counties, Matt Albright has you covered. Reach out to Albright Real Estate for homes for sale n Bucks County, Montgomery County or Philadelphia County. You can call Matt at 267-246-5406, or email him at matt@albrightrealestate.com.