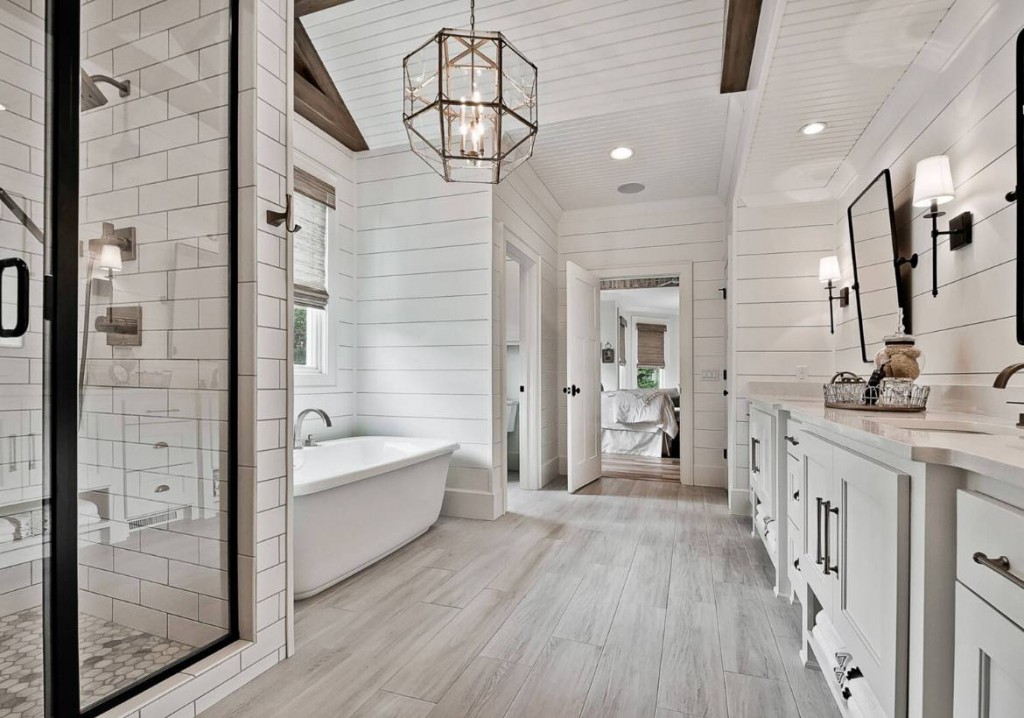 Upgrade Your House Now So You Can Be Ready To List In The New Year
With interest rates hovering near all time lows, there are an abundance of buyers looking to purchase a home in 2020. This is incredible news for individuals who are ready to sell their home right now. We've seen some homes selling for nearly 10% higher than their 2019 value. It's not uncommon to see a bidding war that results in sales over the asking price! But in a year marred by uncertainty, you might not be ready to cash in on this seller's market…yet.
Whether you want the kids to finish school before you move or you've been affected by the COVID-19 pandemic, many potential sellers are waiting a little while longer before they put a "For Sale" sign on the front lawn. That's ok. There are a number of free or affordable (and totally non-committal) steps you can take right now to prepare your home for an eventual, potential sale. If you decide to not sell, the worst case scenario is you upgraded your living space! Here's three things to put on your to-do list over the next few months!
Cleaning out the closets, toy box or shed: One of the most daunting tasks when it comes to moving is the process of packing up all of your belongings. "How did we ever get this much stuff?!" is a frequent question asked by homeowners as they prepare to move. Even if you did some spring cleaning or quarantine purging, the change of seasons is an excellent time to take a look at your wardrobe, the kids' toys or the pile of whatever that's been sitting in the garage or shed!
If you didn't wear it this summer or don't plan on wearing it again, toss it into a bag to donate somewhere. If it doesn't fit anymore or won't fit the kids next year, it's time to say goodbye! The same goes for the kids' toys. The holidays are just around the corner and we all know what that means: more stuff is coming! New stuff, sure, but more nonetheless! Ask the kids to each fill a box with lightly used items they've outgrown. You can call around to local schools and charities to see who might appreciate a contribution!
And finally, the shed or garage! Winter is coming, which means everything from landscaping tools to athletic equipment will be socked away in storage from the next 3-5 months. If you plan on upgrading later or you don't see a need for something, why let it junk up your living space all winterlong? Get rid of it now! You'll thank yourself later!
Maximizing Curb Appeal: At some point between October and December, you're likely going to be decorating the outside of your home. Maybe you are the house in the neighborhood with all of the spooky decor on the lawn or maybe you're the family that spikes their electric bill to put on a lightshow rivaling the Griswold's. Either way, take a second while you're outside to really look at your home. Does the railing or front door need a coat of paint? Is the garage door looking a little dirty after a summer of outdoor fun? How are your house numbers and mailbox looking? Do the windows, shutters and gutters all look clean and sturdy?
When we see our house everyday, we tend to go blind to the little imperfections and that's totally ok. Buyers, however, will notice every single detail as they try to envision themselves starting the next chapter of their lives there. Whether you do this as you decorate or as you undecorate, you can make a list of to-do's or tackle the problem right then and there. For most projects, we suggest the latter as you'll likely have the willing and able, helping hands of your partner or kids as you decorate!
Google It: That's right, not everything on this list requires manual labor to prepare for your move! You can spend a couple evenings cuddled up on your couch with a cider, hot chocolate or glass of wine and take some important steps towards your future. First and foremost, take a look around at houses for sale in your neighborhood. Look at the asking price, see how long they've been on the market and if possible, see what some homes have recently sold for! This will give you a rough understanding of where the market stands at this very moment.
Next, pretend you're a buyer looking in your zip code and take note of what catches your eye in the images you see, for better or worse. This will give you a good idea of what you need to do to make your house stand out in the housing market. If you end up deciding not to sell, this research could simply help you discover the interesting ways that your neighbors have decorated or improved their living space!
Finally, start looking for your next home! Even if you don't know specifically where you want to go, you can start to assess what your priorities and desires are! Is it the schools in the area or the proximity to your work? Is it more bedrooms or outdoor space? Is it a gorgeous kitchen? You might not know what interests you yet, but maybe you'll know it when you see it!
Don't get too bogged in the specifics of one house, just start to build your wish list and that's where we come in.